Top Hat Café Opens on Old Walnut Street: What is Lost, Can be Restored
February 12, 2021
It's quiet inside Old Walnut Plaza. Besides the scattered conversations of Chrome Camp students filling out of the building at the end of their NTI classes, the building is quiet. The pandemic has forced the small businesses within the building to re-strategize and brace themselves for an unprecedented future that Louisville, and the rest of the world, has been thrusted into. During this Black History Month, it is important to remember a recurring theme of Black History that presents itself in Louisville's past and present day: what is lost can be restored. 
Last February, WDRB debuted a story about the history of Louisville's Old Walnut Street. Residents of the Russell neighborhood that were around to witness the thriving Black business district were interviewed and told tales of a neighborhood that was before its time. Black entrepreneurs and the opportunities that come with investing in your community were embraced on Old Walnut Street. Across the street from Louisville Central Community Centers (LCCC), large piles of bricks and rubble that once was Beecher Terrace stack on top of each other; and is a bit of an eyesore for passersby. Nonetheless, the $50 million revitalization of Beecher Terrace brings the staff of LCCC hope. 
"Rebuilding and transforming the neighborhood to mixed income supports a vision for redevelopment, that includes mixed-use, and also mixed-purpose," according to the CEO of the 72 year old nonprofit, Kevin Fields.
His vision of amenities, spaces for businesses to open, and residents to shop and eat is coming to fruition. 12 businesses (many of them Black owned are located inside the same building as LCCC on 1300 W. Muhammad Ali Blvd, formerly known as Walnut Street. One of them brings back not only the vibe of the most famous Jazz club on the block, but in its essence, will also provide a sort of stage for culinary creatives to jumpstart their career in the tastiest form of the arts; in the hopes that it will contribute to bringing back the development and economic renaissance this neighborhood saw before. 
The Top Hat Café is one of the newest businesses opening inside Old Walnut Plaza. Besides being dedicated to providing healthy food options, the non-profit cafe is offering  a program that was inspired by apprenticeship. This form of worker education has a long history in the United States and was seen at the many businesses that lined Walnut Street; including Top Hat Café. The Jazz lounge also provided job opportunities, entertainment, and a place for Black Americans to gather in segregated Louisville. Top Hat Café's goal with the Culinary Exchange Program is to offer certifications of experience in multiple facets of the food and beverage industry. Volunteers  in the program can become a health department certified food and beverage manager. After a set amount of volunteer hours, volunteers would even be eligible for LCCC to cover the cost of their Food and Beverage Service Manager class and certification through Louisville Metro Health Department. I spoke with Isaac Epps, a Louisville native known to the community as The Finance Man about whether or not he thought apprenticeships and other worker education certification programs can contribute to the economic development of West Louisville. 
"Yes," he said. "We can't count out fields where experience is weighed more than education." Culinary school can provide students with the necessary tools to operate in the kitchen. However, chefs and restaurateurs prefer their employees to have experience under their belts. The secret is out about  Louisville's tasty restaurant scene! Just last year Louisville was featured in an article in the Food & Beverage Section of CNN Travel for being a hidden foodie city. With the guidance of local chefs who's experience comes from across the US and beyond, residents of Louisville can advance their career at no cost. Whether they want to run the kitchen as manager or owner. This program allows The Top Hat Jazz Lounge legacy to live on through a program that gives something back to this community. 
A few masked workers trickle inside Old Walnut Plaza as Top Hat Café prepares for its opening day (February 12, 2021). A perfectly curated playlist full of Jazz singles from both Old Walnut times and the New Roaring 20s of today is on cue for the grand opening. Urban renewal was a death sentence for Old Walnut Street before. The demolishing of what was once known as Louisville's Black Wall Street contributes to the unsustainable increases in property values, gentrification,  gated access to generational wealth, and displacement of long-term residents of lower socioeconomic status that we see today in West Louisville. This time around, nonprofits like Top Hat Café and it's parent company LCCC are excited at the idea of these businesses and the Culinary Exchange Program reminding residents that we can move forward.  A wrecking ball and racist policies can demolish what once was, but it cannot erase the traces and impact Old Walnut Street made on Black Americans in Louisville. Maybe this time around, "renewal" will mean following the example of the Top Hat Jazz Lounge and the Top Hat Café. That is, it will  give back to a community that has so much to give.
Learn more about the Louisville Central Community Center at www.lcccnews.org.
Learn more about the Top Hat Café  their Facebook page, Top Hat Café . 
Happy Black History Month Louisville!  
GUEST WRITER
Shauntionne Mosley is a published creative writer born and based in Louisville, KY . Since receiving her BA from the University of Kentucky she has been published in online and print publications based inside and outside of the United States. You can find more of her work at www.thedawnlouise.com.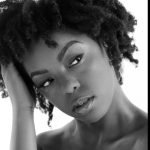 DISCLAIMER
The Greater Louisville Project is providing this blog as a public service, but it is not a statement of GLP policy. Reference to any specific product or entity does not constitute an endorsement or recommendation by the GLP. The views expressed by guests are their own and their post on the GLP website does not imply an endorsement of them or any entity they represent. If you have any questions about this disclaimer, please contact us.