JCPS Provides Over 70,000 Devices to Students
December 2, 2020
If Non-Traditional Instruction (NTI) or Distance Learning has done anything, it has highlighted the Digital Divide more than ever before. In doing so, it has forced school districts to evaluate how they plan to support their students and the community. As Jefferson County Public Schools Superintendent Dr. Marty Pollio outlined in his October 16, 2020 press conference, the Digital Divide in Louisville is clearly marked and JCPS is committed to supporting our 96,000 students and addressing this divide among them. 
Since that date, JCPS has provided the following support across our city to students in pre-kindergarten to 12th grade:
60,000+ Chromebooks

11,500+ Cellular Hotspots with Unlimited Data Plans (each supporting multiple devices within a household)

9,000+ Cellular-enabled iPads with 30 GB data Plan (Unlimited during the current medical crisis) – Through the Verizon Innovative Learning Program

1,360+ iPads

1,100+ Windows Laptops
Overall, JCPS has provided our students with over 70,000 devices and provided internet connectivity for over 30,000 students who would otherwise be unable to participate in NTI learning.  In addition, JCPS provides an online technology support portal for students, their parents, and JCPS faculty. 
Verizon Innovative Learning news conference.
See data about the digital divide
Guest Writer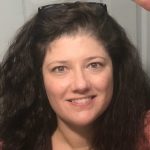 Lisa Revel, Ed.D. 
Executive Director of Technology Integration
Jefferson County Public Schools- KY
The Greater Louisville Project is providing this blog as a public service, but it is not a statement of GLP policy. Reference to any specific product or entity does not constitute an endorsement or recommendation by the GLP. The views expressed by guests are their own and their post on the GLP website does not imply an endorsement of them or any entity they represent. If you have any questions about this disclaimer, please contact us.